Well... here he is! (i know i'm a bit behind in posting this... but here it goes)
I went to the Doc's office for a regular appointment on the morning of June 30th. Once i get there, i'm strapped to some monitors (to check on the baby and make sure he's moving and responding good) and it turns out that i'm having several contractions (You would think that i had noticed these... but i was so uncomfortable anyways that i didn't).
The doc checks me and i'm dilated to a 2. So, she tells me that we are gonna have a baby today and that i need to go check into the hospital.
... that's all find and dandy, but i had driven myself to the appointment.. so i had to check in all by myself.
I texted larry asap and told him to call me "now" (but he was in the air, on his way home from Galvaston, and couldn't call). Then i called mom and told her what was going on (she was home with Titus) and told her not to worry and just to bring Titus up there within a couple of hours so i could see him before i went into surgery.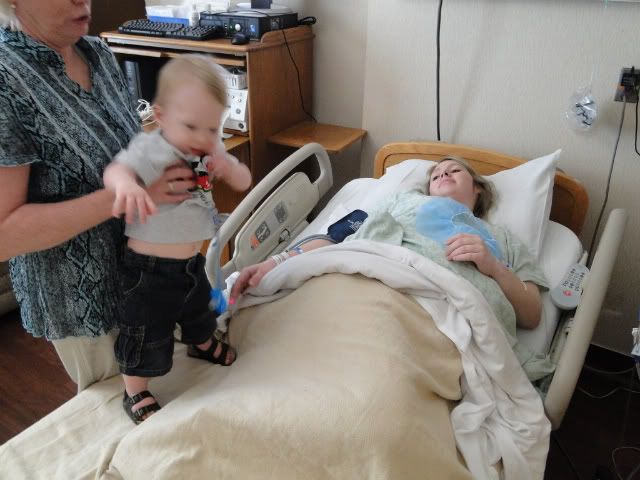 I also made sure that we would wait till Larry could be there for the csection, which was scheduled for 12:30. He did make it, about 45 mins before hand.
Surgery went good. Sol was 9 lbs 13 oz (really puffy/fluid filled) born at 1:06pm. He was having trouble breathing, so they took him straightway to the nursery (they dont have a major nicu, but they had something good enough to take him to). His blood sugar was off too (they said it was like i had gestational diabetes - but i tested negative for that.... so i dunno what that deal was.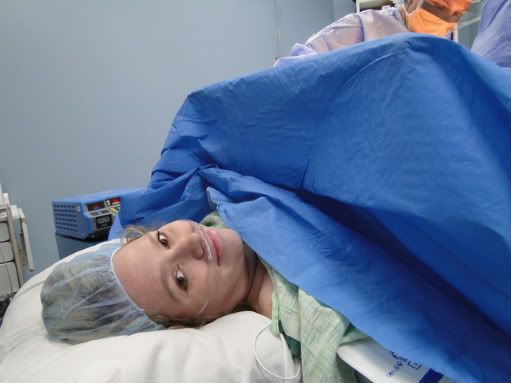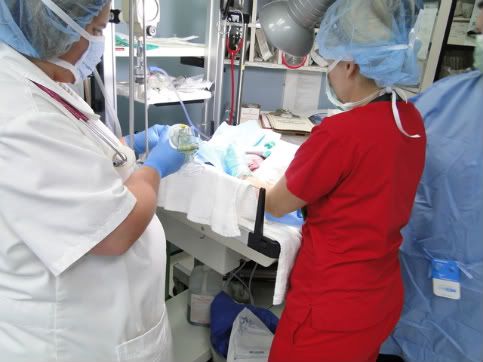 They took me to recovery and then to my room. I wasn't able to go see him because i had to recover... and they couldnt take him to me.. because he was under a oxygen hood :(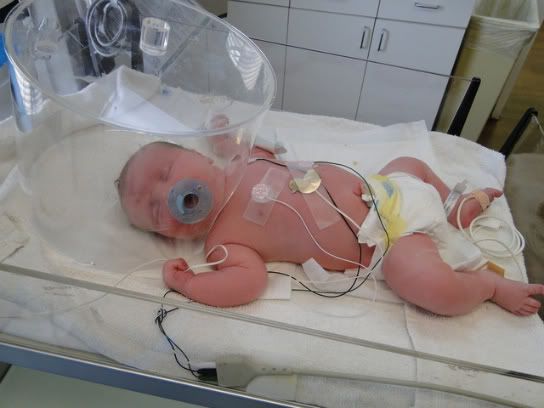 I didn't get to see him till the next morning. I didnt sleep all the night before because i was so worried about him and how he was doing.
Lots of family got to go see him and take pictures of him, to show me, but i was still very anxious.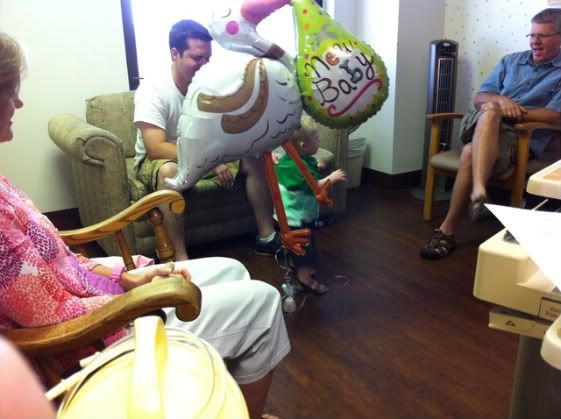 AT LAST i got to hold him! :):)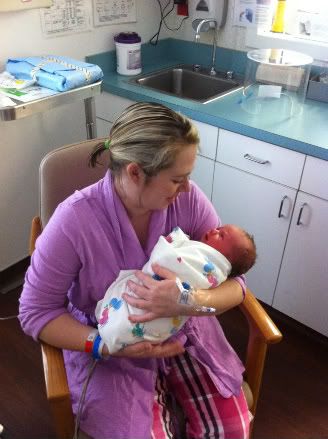 He was able to stay in our room at the end of that day. It was SO nice getting to hold him whenever i wanted.
Titus wasn't too sure about Solomon at first... but he has REALLY become a great big brother all ready. He LOVES Sol.
Anyways, we got to go home on Saturday mid morning. Boy, was i ready to be home and to start our lives as a family of four.