Some fun picutres of little Evan:
Check out Evans' "Tidal Wave!" This was what a nap did to his hair this morning!
If you ask him where his bellybutton is, he will show you! :)
My sweet guys! I think pictures of sleeping babies are just so precious.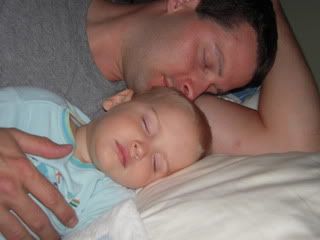 He *LOVES* the park!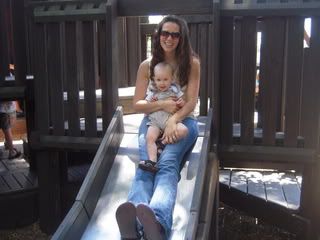 Oh, my, what is it that makes a mother think she has the cutest baby in the world and want to show everyone pictures of him? I guess now I understand a little more why that 85 yr. old lady at Wal-Mart had to show me all the pictures of her great-grandkids! :)
Have a great July and enjoy 3.0!