About a week ago...
Me (to Tony): "It's been a while since you've bought me any flowers... you know I love flowers..."
Tonight...
I'm driving to pick Tony up from work and I receive a message from him instructing me to park and he will come to me. He walks out of Kroger and places a LARGE assortment of flowers on the hood of my car as I gape in amazement at him. You can see the array of bouquets I was bombarded with below! He even had to borrow one of those huge display buckets to carry them all! My boyfriend is the BEST!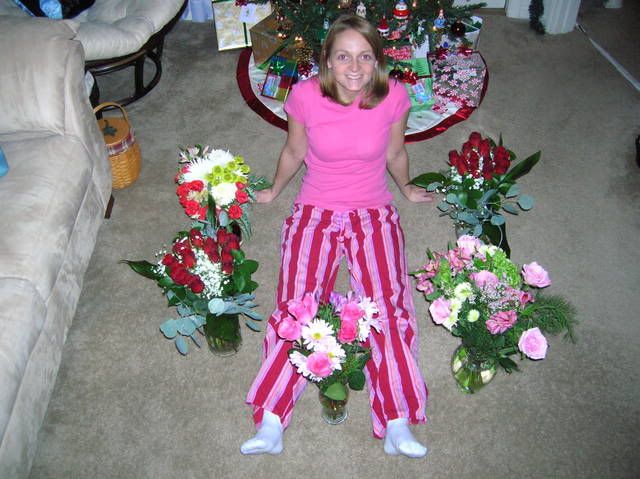 I am one lucky girl.