my first experience with road rage today.

Picture it: A recently turned 16 year old driver coming home from school, a totally backed up street, and one very irritable woman in a tan car.

I was in the turning lane, waiting to be allowed into the main lane by other cars sitting at a red light. When the light turned green, the cars beside me began to move. A small, tan car stopped, leaving just enough room for me to pull in. "Awesome," I thought, "they're letting me in." Slowly, I pulled in front of the car. Not .5 seconds after doing so, I was greeted with a long, angry, definitely not friendly blast of a horn. The woman behind me apparently wasn't letting me over, wishful thinking on my part I suppose. I moved to the next lane, expecting the car to speed pass me while flashing a few colorful hand signals in my direction. Yet again, wishful thinking. The woman- who looked to be about in her 50s (i.e. WAY TOO OLD FOR THIS CRAP) followed close on my tail. I turned into my neighborhood, again she followed. I turn again. More following. This went on for about 15 minutes and many pointless turns and lane changes. By the time she gave up (probably jotting down my tag number for later pursuit), I was far from my intended destination and in dire need of gas.

Crazy people.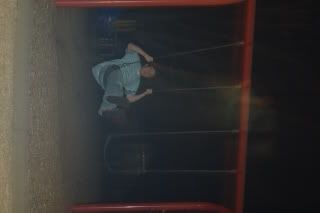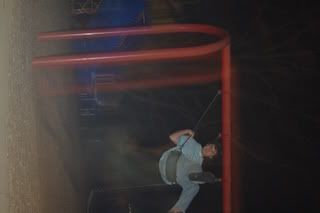 "A whole new world
A new fantastic point of view
No one to tell us no
Or where to go
Or say we're only dreaming

A whole new world
A dazzling place I never knew
But when I'm way up here
It's crystal clear
That now I'm in a whole new world with you
Now I'm in a whole new world with you"
But then they get back up.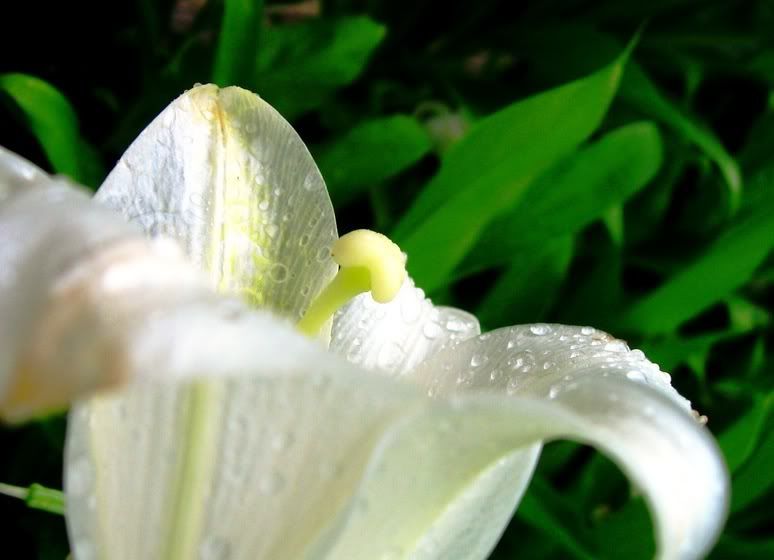 The Grapes of Wrath is a silly, silly book. The first chapter is about dust. It's getting hard to swallow and my ears feel stuffy. I'm blaming it on the crazy weather. What's the deal here? One day it's 70 and lovely outside, the next it's all gloomy and about 4 degrees. I discovered that dressing up and looking like a girl really isn't as bad as it seems. Although,
crunchy hair
is
not
enjoyable.