A few more pictures of Pocono. She's 3 months now.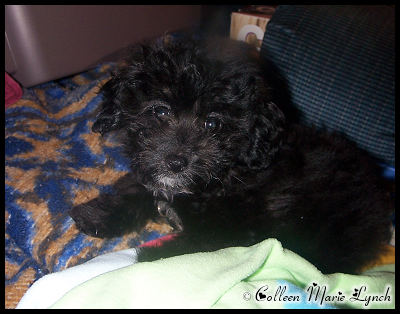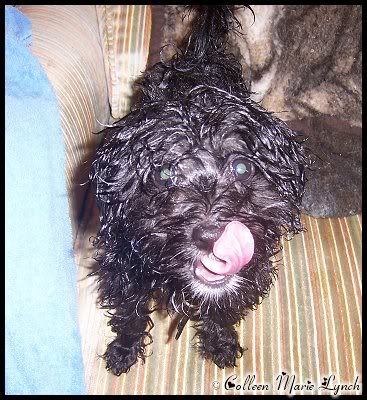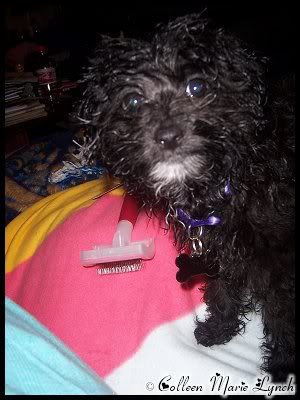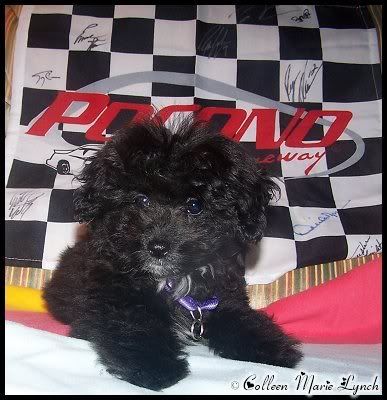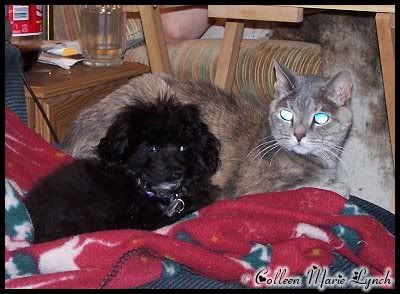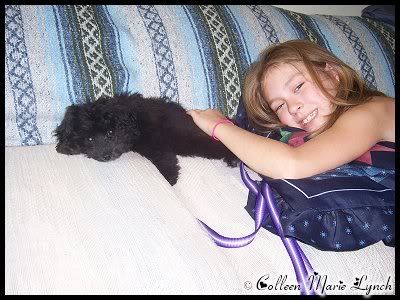 This is Pocono, named after the racetrack. She is 9 weeks old and I just got her Saturday. She is pomeranian and mini poodle. She had her first trip to the vet today and did very well. :)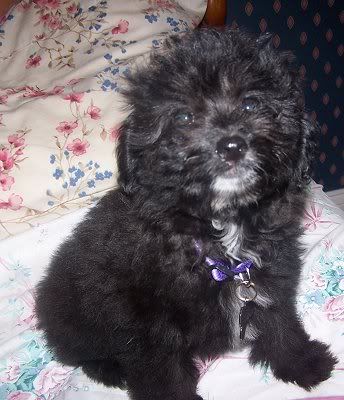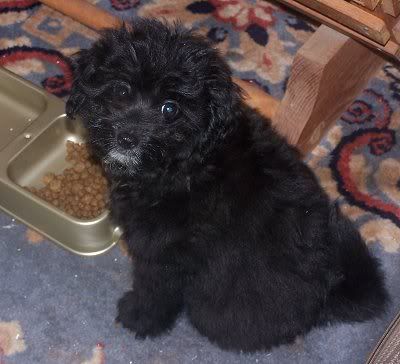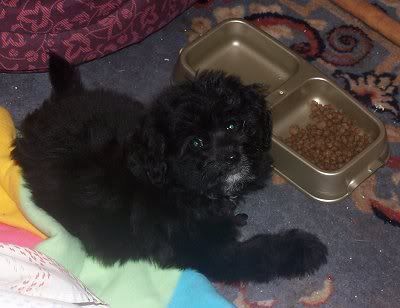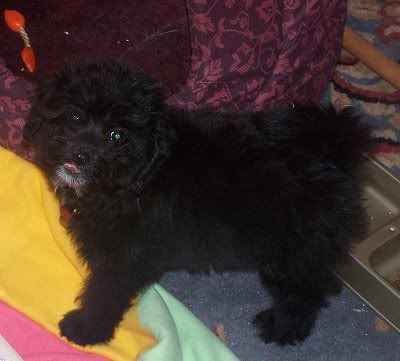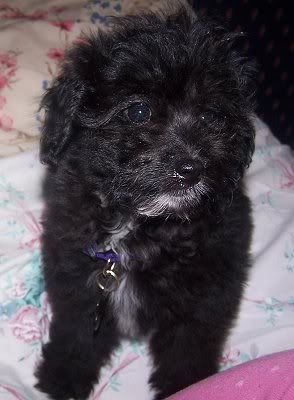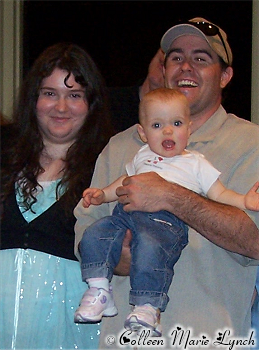 Me and Brendan being nice in the afternoon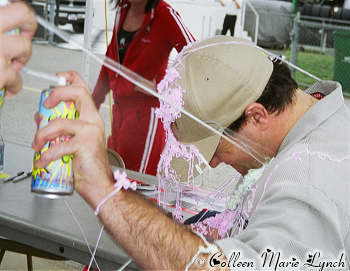 That night in a silly string fight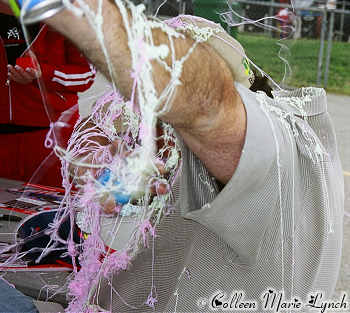 He never should have started it! :)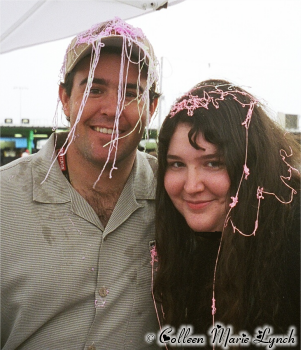 It looks like I won. :D
My cat, Lego, thought is would be great to steal Brendan's jacket. :)
Here are some pictures I took at my cousin Anna's party.