I'm going to be very busy these next two days!!!
I can't believe it, Judd is three years old today. He is starting to school on Monday. I had a meeting with the school yesterday and they recommended that Judd go everyday until 12:30. I was shocked! I had originally been told that he would only go three times a week. I don't know what I'm going to do with myself every morning. I have to let him go because it is what is best for him. And, I'm sure once he starts learning how to communicate better it will be good for the whole family!! Mrs. Nordin will be working with him some and I know she will be looking out for him. Anyway, pray for me next week! I'll be lost without my kids!!!
So we left on Friday afternoon and I had no idea where we were going. After about a 2 1/2 hour drive we ended up in northern San Antonio at the Westin Resort and Spa. It was just beautiful!!! My husband totally out did himself this time. The place was just beautiful.
This is a picture of us at the back of the hotel. The "backyard" was flowing with waterfalls and water gardens.
Here is a picture of the pool area. There were seven pools at this place. It was just beautiful.
This is where we ate dinner Friday night, P. F. Changs China Bistro. It was terrific. It is one of our favorite places to eat in the "city". It was located close to the hotel at the Shops at La Cantera.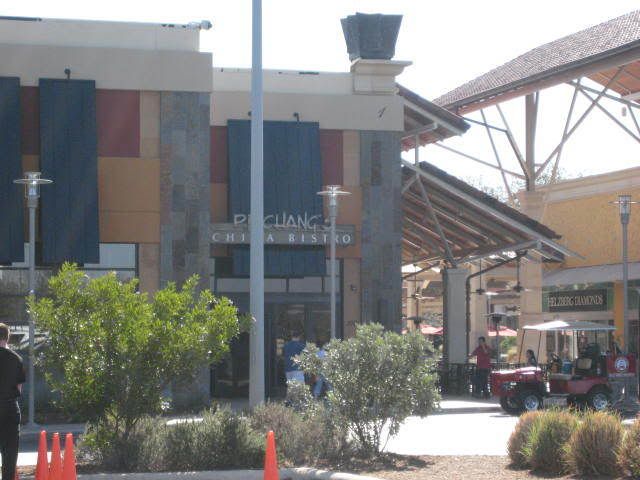 After dinner he surprised me with a charm for my pandora bracelet. He bought the lock and key one because he said I hold the key to his heart! He has a Pandora catalog and has picked out all the charms he wants to buy me. He says they all have to mean something special. He's the best...maybe we can do it again in 10 years.
Today is our 10 Year Anniversary. Chris has a surprise trip planned for us and I have no idea where we are going. He just told me to pack. He did rent us a very cool cadillac to drive where ever we are going. I sure we will have fun. I'm a little nervous about leaving the kids.
I'm now 20 pounds lighter and I did it in a little over a month.

Judd should be starting to school on the 31st of this month. I'm so excited for him. He was tested and qualified for the PPCD (Preschool program for children with disabilites) at Carver. He will continue to get his speech and occupational therapy through the school district for FREE. The therapists who are working with Judd really feel like he does not have a slight form of autism, like they once did. He seems to have what is called Sensory Integration Disorder (you can read all about it on the internet). Anyway, they have reassured me that the PPCD program will be great for him and that by the time he starts to Kindergarden he should be no different from the rest of the kids. I can't wait for him to be able to use sentences and answer questions. This time last year he had a 10 word vocabulary, so he's come a LONG way.