I know most of you have probably heard, but our little one, Luke Henry Shumake, has arrived!!
I can't believe I haven't updated on here since announcing our pregnancy - what a whirlwind of events has transpired since then!
In short, Justin finished his second degree in May, accepted a full-time position in June, we began house-hunting, we closed and moved into our new home in August, and my sweet Grandmother went home to be with the Lord after years of suffering. At the same time, we began childbirth classes, our car died and we had to find a new one to buy, we were getting settled into the house, and were very busy preparing for baby's arrival. I left my job at the beginning of October, we were blessed with multiple baby showers by our kind family and friends, and we traveled to Missouri for my brother's marriage to a wonderful girl! Such a crazy time in our life, but a time filled with many blessings for which we are so thankful.
And now our biggest life change has occurred!
Our little one's birthday for us began at 2:48am Wednesday, November 3rd. I was 39 weeks and 2 days. We had just found out late Tuesday that our baby appeared to be breech, and had an appointment early Wednesday am in Nashville to confirm the news by ultrasound. We then had plans to start doing what we could to get our little one to turn head down, hoping to avoid surgery and have the natural birth we'd prepared and hoped for. But "the best-laid plans of mice and men often go awry..." After lots of prayers and finishing the packing of our hospital bags Tues night, we went to bed. Just a couple short hours later, I awoke to my water breaking, sealing baby's position inside – there would be no turning around now. Our little one was coming this day, one way or the other!
We headed to Vanderbilt, and by that time my contractions were already coming 3-4 minutes apart, making for a tense drive, knowing there was a good chance little one was not in the optimal position to be born. Our Midwife met us at the hospital and confirmed the baby's breech position by ultrasound. It was hard news for me to take, as they quickly began to prepare me for surgery. How different this was from what I had always pictured! Thankfully, the surgery went SO well, and Luke was born without any complications whatsoever. Praise God that he was able to arrive safely, and that, even though not the way we pictured, Justin and I were able to welcome him to the world together. How exciting it was to be told we had a little boy with a head full of dark hair, and as they brought him around the curtain for us to see immediately, he opened his eyes and appeared to look right at us. :) Our midwife, Margaret, took our camera over to where they carried him and captured his first moments for us. After what seemed like a lot longer than it likely was, Luke began to cry vigorously, relief pouring over us. We cried as we listened to our precious baby boy scream in protest at his abrupt entrance into the world. But he was safe, and he was ours. Praise God!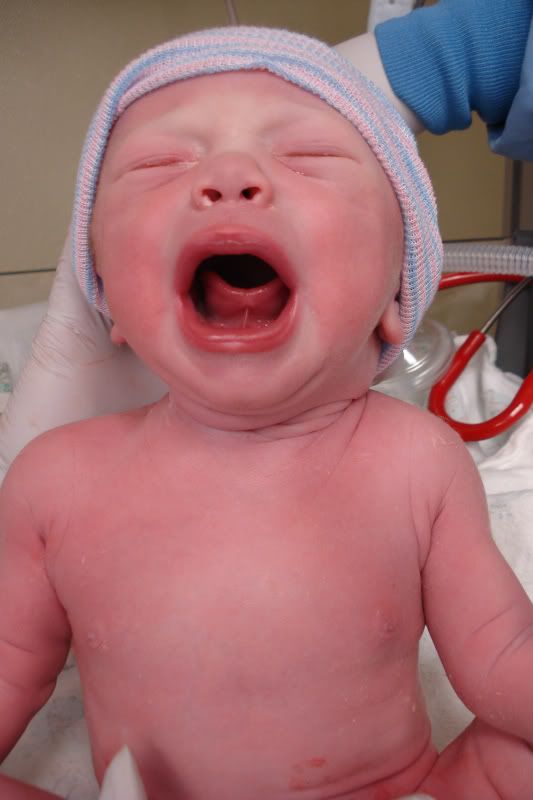 "What just happened to me??" Poor sweet baby!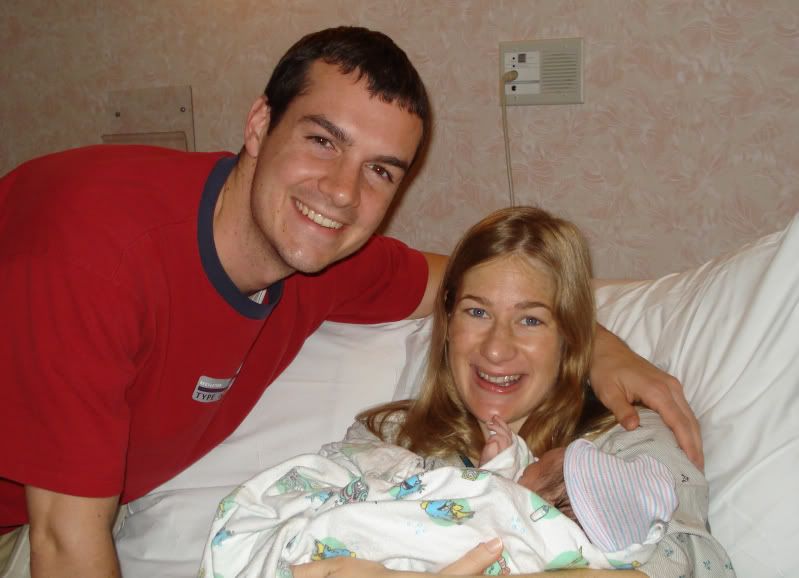 Happy family of 3, after a long night and day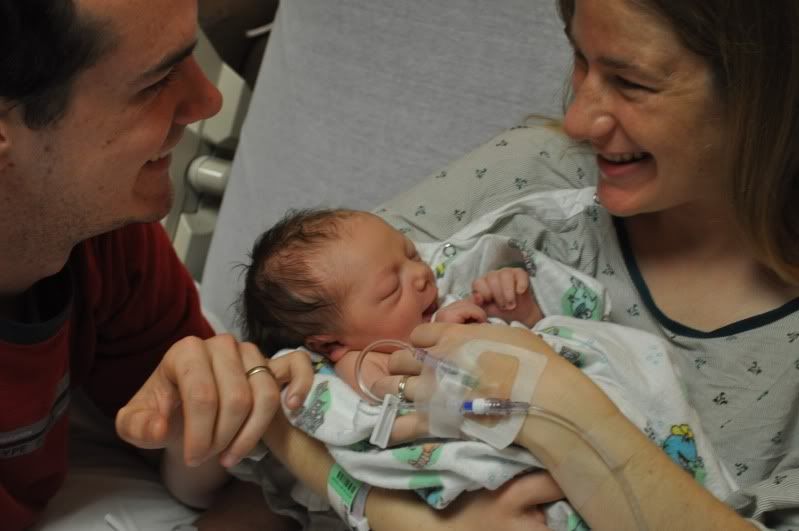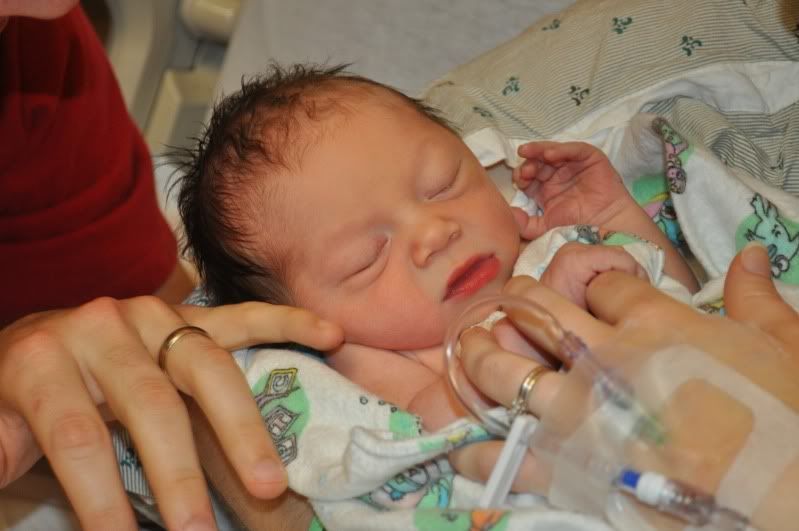 How could we not be in love??
Ready to go home!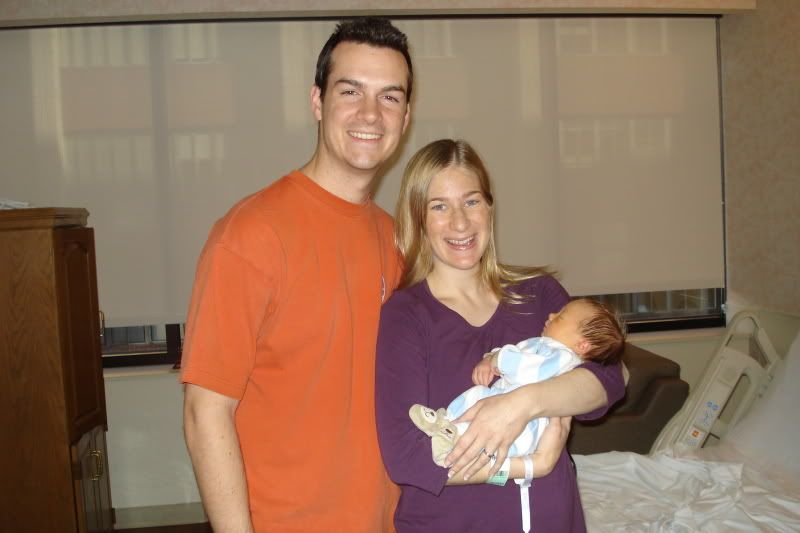 About to check out. :)
My recovery has been easier than I expected, for which I am grateful. My Mom is staying here for two weeks, which has been a HUGE help and blessing. We are adjusting to the sudden and huge life change that is having a newborn, and we are so in love with our little Luke. It's amazing to think he was the one I carried inside all those months!
Hope all is going wonderfully with each of you!!