Well, here are some pictures of Olivia that I just love!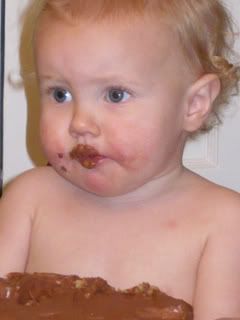 These are from her first birthday. She was so prim and proper about the whole affair!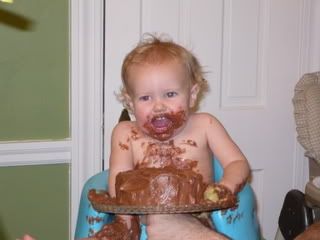 Alan liked to put her boxes- she loved it!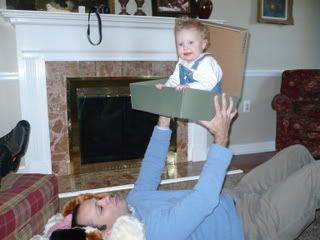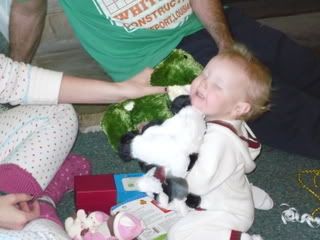 We have travelled to a southern towwn, Albany, twice to visit a church down there. It is so much fun and the views are gorgeous! Mom- you would love the Karri trees!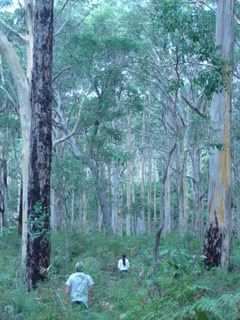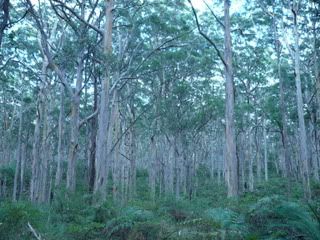 We visited a wind farm. It was really cool. The turbines make a really low whirring sound. It is a neat experience.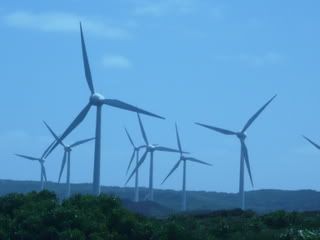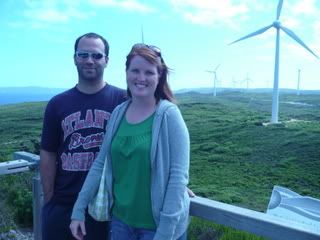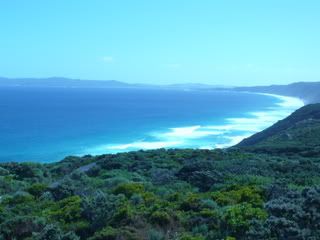 This is the natural bridge. It is really huge! You can walk on it- but I don't like too. You never know when a king wave will hit!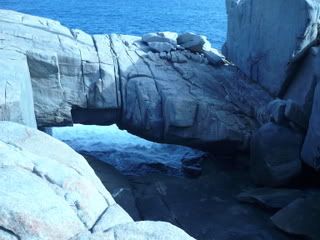 This is the gap. The rock cliffs drop straight down to huge crashing waves! Scary!
This is from a busker festival in Freo. It was a lot of fun. There were trapeze artists and jugglers, and all kinds of other things. Unfortunately, my camera died so I only have this picture! Oh well!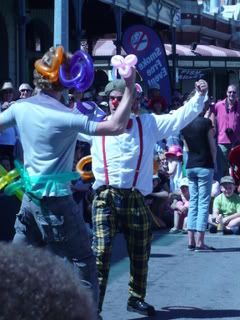 Well, we are doing great and miss everyone lots!
Lots of love!
Jeanie