The first event came kind of as a surprise.
As I was walking out the door to go to FL
I got a call from the Trumbull County Fair asking if I wanted to come.
It was in ten days.
But once I got there it went ok. It was a little tiring with the whole 9am- 11pm thing.
And we had to give out lots of free samples to get people to understand what a crepe was in the first place
And now
the step by step process of making a caramel crepe.
Step 1. Pour batter and spread batter onto the griddle
Step 2. Let cook for a few seconds..it doesnt take long
Step 3. Turn over crepe
Step 4. Fill with desired amount of caramel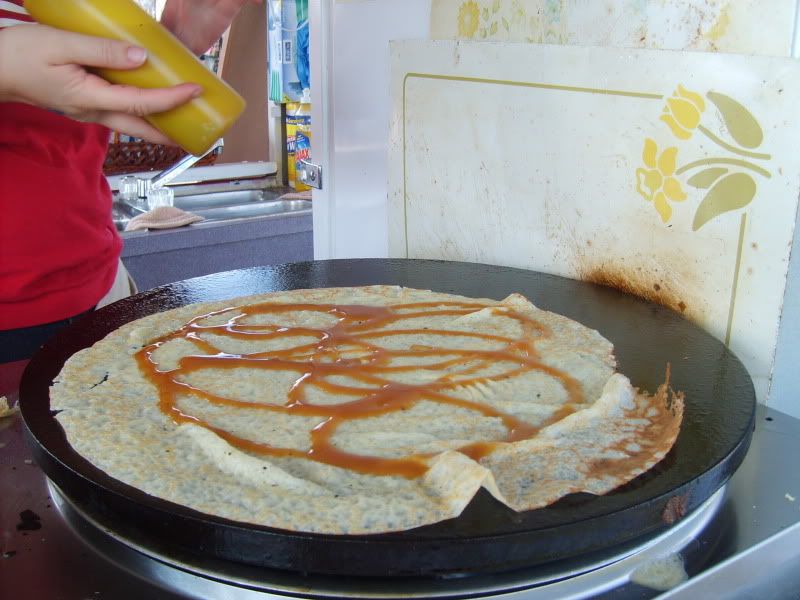 Step 5. Add Ice Cream et cest fini
And yes i AM wearing an American Flag shirt