I was surfing around a blog I like to visit and saw the following article. I normally would post a link with it, but the author had a useless, vain word in it which I edited out. It was all pretty interesting to say the least. This is why I have been drinking water 99% of the time for the past few weeks. :D

"I have to admit, as a former teacher, I used to cringe when I saw the amounts of soda my students could put away in a day. We may as well have installed a soda pop fountain instead of the water fountain. Later, as I worked with parents of infants, I almost choked on a bite of lunch one day to see a baby's bottle filled with Coke. Since that memorable day, I have met others who regularly purchase Pepsi for their tots and think nothing of it when they stock the fridge with Mt. Dew.

One thing I know for sure: soda in no way benefits your baby, your child (or you!)

According to the Nutrition Research Center, this is what happens to your body within one hour of drinking a can of soda:

-10 minutes: 10 teaspoons of sugar hit your system, which is 100 percent of your recommended daily intake. You'd normally vomit from such an intake, but the phosphoric acid cuts the flavor.

-20 minutes: Your blood sugar skyrockets. Your pancreas attempts to maximize insulin production in order to turn high levels of sugar into fat.

-40 minutes: As your body finishes absorbing the caffeine, your pupils dilate, your blood pressure rises, and your liver pumps more sugar into the bloodstream. Adenosine receptors in your brain are blocked preventing you from feeling how tired you may actually be.

-45 minutes: Your body increases dopamine production, causing you to feel pleasure and adding to the addictiveness of the beverage. This physical neuro response works the same way as it would if we were consuming heroin.

-"Less than" 60 minutes: The phosphoric acid binds calcium, magnesium and zinc in your lower intestine, which boosts your metabolism a bit further. High doses of sugar and artificial sweeteners compound this effect, increasing the urinary excretion of calcium. The caffeine's diuretic properties come into play. (You have to GO!) Your body will eliminate the bonded calcium, magnesium and zinc that was otherwise heading to your bones. And you will also flush out the sodium, electrolytes and water. Your body has eliminated the water that was in the soda. And in the process it was infused with nutrients and minerals your body would have otherwise used to hydrate your system or build body cells, bones, teeth.

-"Greater than" 60 minutes: The sugar crash begins. You may become irritable and/or sluggish. Time to grab another? "





I wonder who will come over to my page since it has been SO long since I posted!

We recently started homeschooling Andrew. He is doing really well! He looks forward to days when we are going to do some type of craft! Who, wouldn't??

Leah is getting into a lot of imaginary play. More and more I can see a little lady budding, and I cannot stand it. A little funny to share about her: She has this blanket that she pretends in her baby Moses. She has several baby dolls, but for whatever reason she has decided that the blanket is a baby. Yesterday she had baby Moses in her arms and she was sitting in her chair. Once I looked closer, I could see she had her shirt raised and was feeding him. I guess she's been watching me a LOT over the past year! The good thing I have somehow managed to teach her, she was completely modest about it.

Levi just had his first birthday a few days ago. I think that he had a pretty good time. Recently he has taken much interest into BALLS. He loves to chase them around and roll 'em. SO, he got balls for his birthday. LOTS of balls. 350 from my mother. They are the ball pit type. We put them all in his play pen. AWESOME. Kevin's parents bought a bunch of balls in various sizes and textures. He was and is in pure ball heaven!

Our 9th anniversary is next Wednesday. Kevin is on vacation all week. We are planning on having a staycation at his parents house, as long as his mother doesn't get picked for jury duty. Kevin and I might go to a B&B one night while we are visiting them. It'll be a first and I hope we get the chance to go! Really, just getting away for 2 hours sans kiddos would be nice! ;)

This has been going around as a status on FB for at least a week now. I just received this image in an email from my mother. I LOVE it.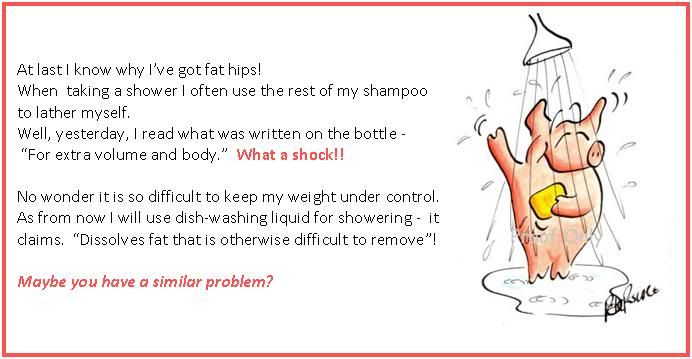 Hope this make some of you laugh. It did me the first time I read it!
Who knows just how long this entry will be up on my page... just can look at the time stamp of my last one and probably get a good gage of how often I post. ;)

I have been lurking on here and reading your posts, usually not commenting. I love a few of my groups as well and just CAN'T leave! Pleo has a special place in my heart unlike FB.

So, I'm in a rut I think and I need someone to make me laugh. So share something funny for me, ok? Thanks. :D