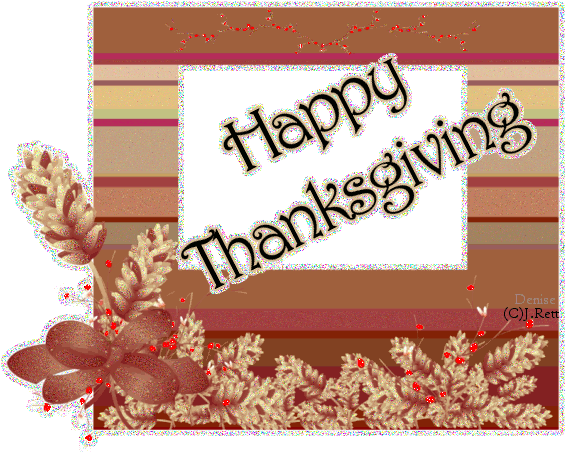 glitter-graphics.com
Last week I had my classes write a "I'm thankful for..." story. To start it off we spent some time "brainstorming"...which was really me just saying, think outside the box. I wanted them to not write the typical "family", "friends", "food", etc. So I started telling them about things that I was thankful for...for instance, having the ability to smell and taste, having the use of both my legs, my arms and my hands. I told them to think about how much they take for granted because they are all very healthy kids. Of course, I still got the typical "family, friends and food" responses, but I did get a couple that thought outside the box. :)
Here are some things I'm thankful for during this time of year and always!!!
*pictures that I have that have captured some of the best memories ever!
*my computer (that my school has graciously let me borrow for the past 4 years!)
*my job
*diet dr pepper (that TOTALLY tastes more like regular dr. pepper! haha!)
*all the Christians out there who are praying for my sister!
*NFBC
*babies
*Camren
*Target (although I need to STOP being so thankful for it!!!)
*mom's cooking
*salvation
*God's grace
*TWILIGHT ;)
*music
*friends
*really good books that I can read over and over again
*my students, especially the ones who still come and talk to me even though they are big, bad 5th graders!
*people who love me for me, no matter how many times I mess up
*candles
*CINDERELLA!
*my 5th grade teacher, Ms. Gracey, who inspired me to become a teacher
I'm sure I could go on and on, but I'm babysitting in about 30 minutes. I wish everyone a safe and happy holiday season!