Chilling in his Bumbo seat while I eat lunch. I thought he might enjoy looking out the window, but he thought it was more interesting to watch me eat a banana and mayonnaise sandwich.
Catching some zzzz's. It's hard being cute all day.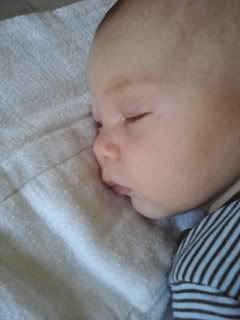 Hanging out with his cousin Noah.
Noah wants Griffon to pay more attention to him and focus less on the toys.