We had a couple of boxes of cake mix and icing that *needed* to be used (ok, so we bought them yesterday b/c they were on sale) so Claire, Michael and I had some fun this morning. I'll probably take some to the neighbors and others that might need a sweet treat. They sure don't need to stay around our house for long!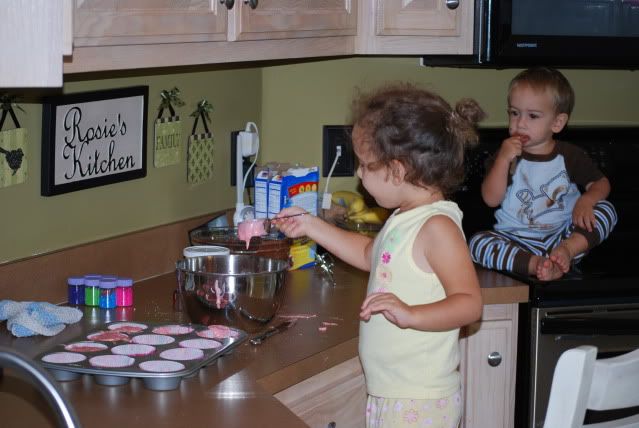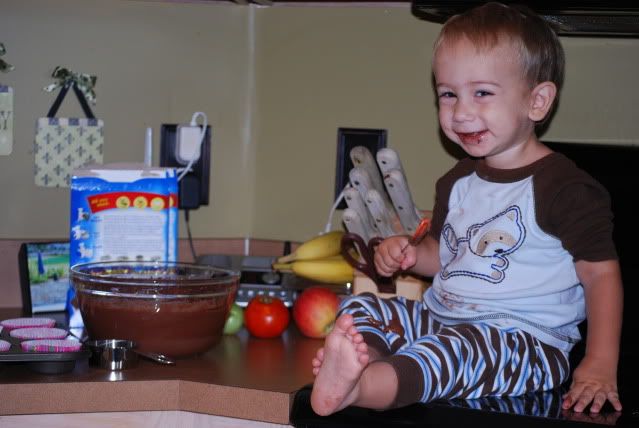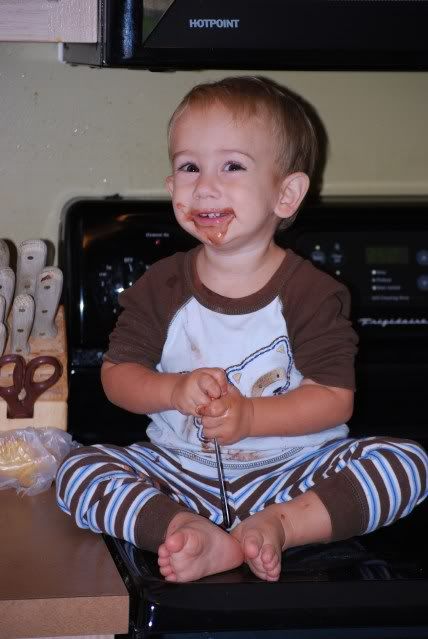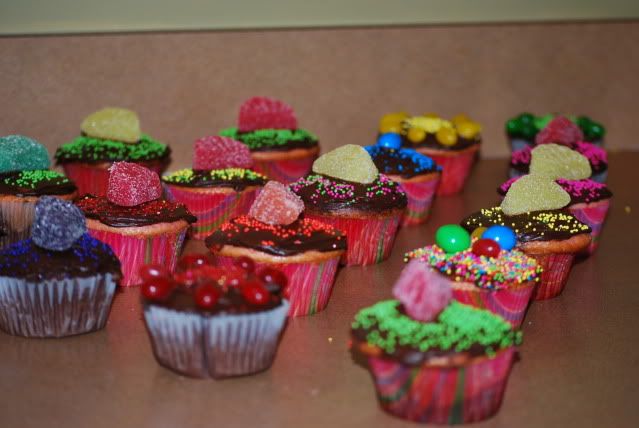 Claire's first day of school!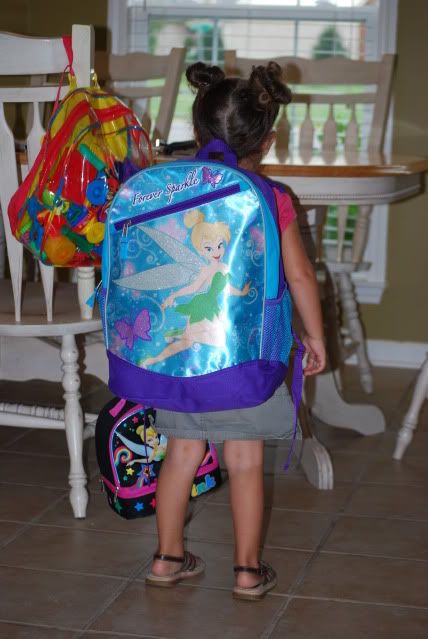 Just so you know, my mom bought her the lunch box and she got to pick any backpack she wanted. Ugh. Not my favorite, but whatever. I would have loved to have her a cute polka dot matching set with her initials on them. Who asked me, though?
School is going well. Yesterday, she was a "happy horsey". They have a barnyard theme for their daily reports. One day before she was a "cuddly cow" and the first day she "had better days in the barn" It's an improvement =) Monday night her prayer was, " Dear God, thank you for letting me stay home tomorrow and not go to school" Uh-oh. There was drama Tuesday morning. She was crying when I left her, but I stayed for all of 5 seconds out in the hall to listen and she quit. I guess she's just testing me.
Michael is thoroughly enjoying ruling the roost when Claire's at school. He has really grown up a lot in the last week or so. Yesterday, I asked a rhetorical question, "Who wants breakfast" and out of M's mouth comes "I do!" It really surprised me. He's talking all the time and luckily most of the time I can understand what he wants to convey. They are both such joy's. Most of the time ;)