The Riverwalk
If you've never been to San Antonio, it's a great place to visit...fun, fun, fun. These were some of the sights from the boat ride we went on going down the river. This was my 4th (maybe) time to do the boat ride, but it's enjoyable every time!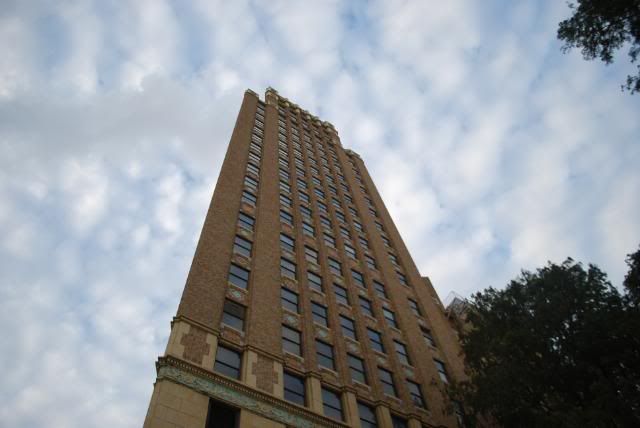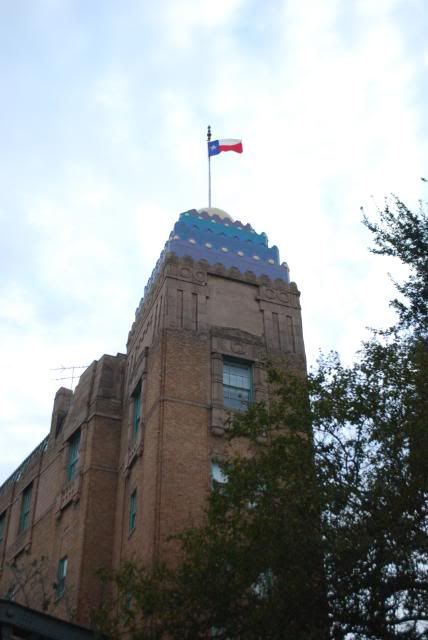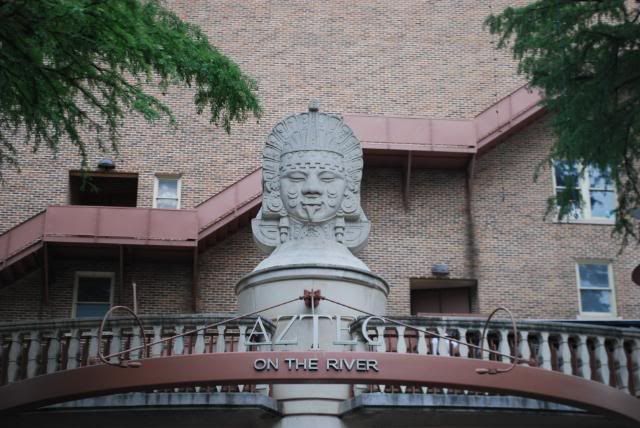 The Kiddie Park
This park is just the right size for the kids. Claire was pretty bored with most of the rides, actually, but it was still fun. Weird thing is is that they had to close down a few months ago because a child was thrown from a little rollercoaster. Now huge "UNDER NEW MANAGEMENT" signs are hanging everywhere and the rollercoaster is dismantled!
Bath Time With the Giant Duck
At my Anut Sharon and Uncle Jim's house. If you ask Claire what her favorite part of Texas vacation was, she'll tell you it was bath time with the duckie...and thanks to Sharon and Pawpaw for singing the rubber duckie song. (Hi Sharon ;))!!!!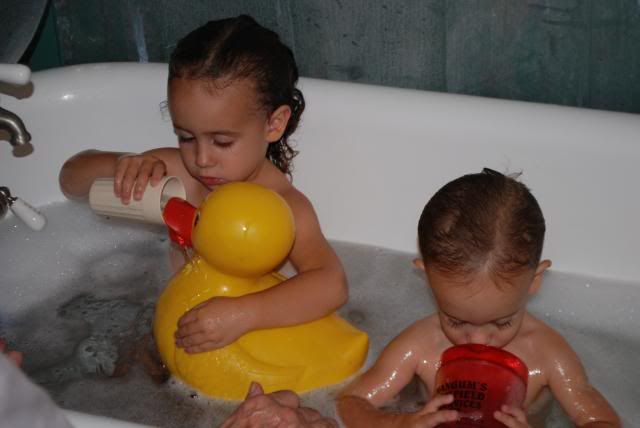 Enchanted Rock
Wonderful wonderful wonderful! What an enjoyable day!
Heading up. We went all the way to the top of that rock!!!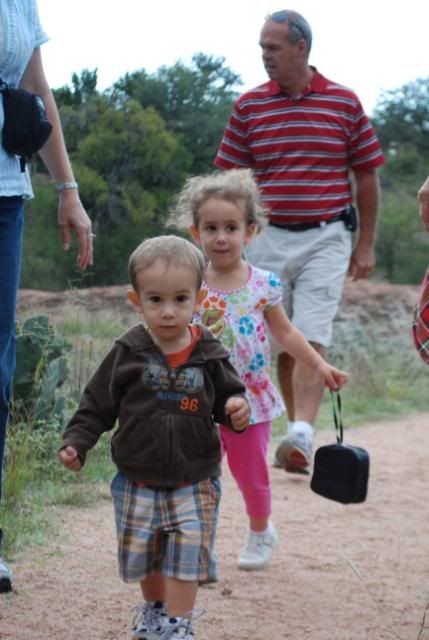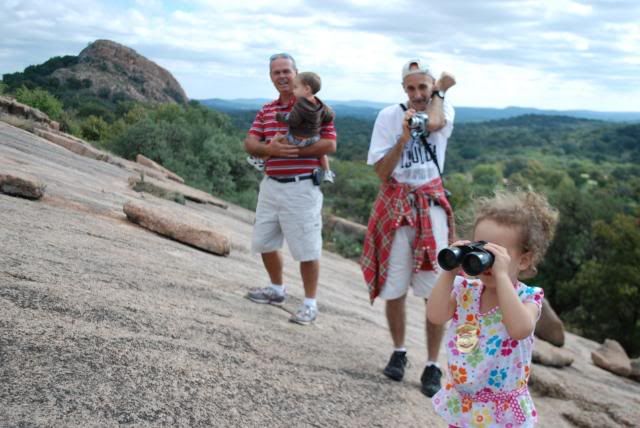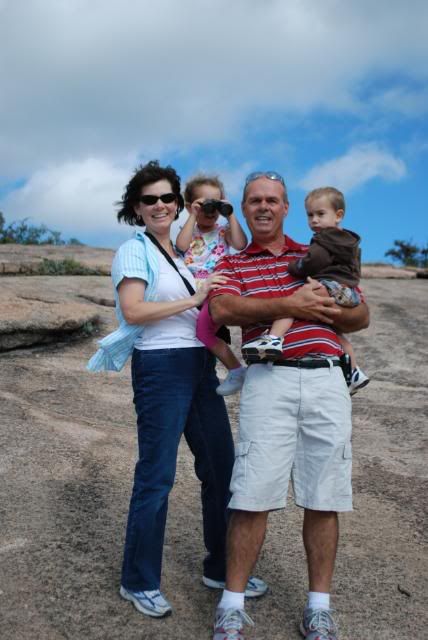 Ready to toss M over the edge!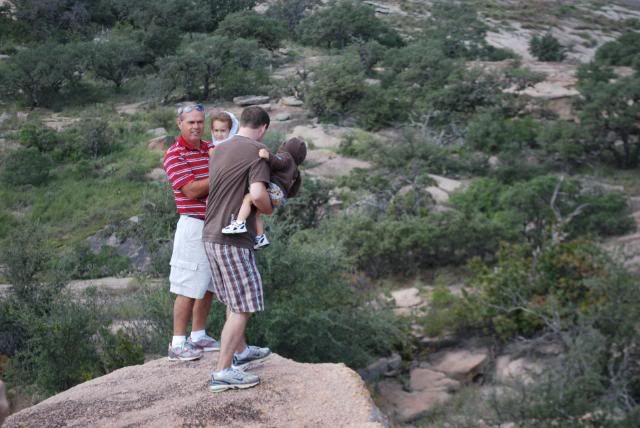 Adam found Michael's favorite thing to do...
The two bravest ones of the bunch, me and Pa!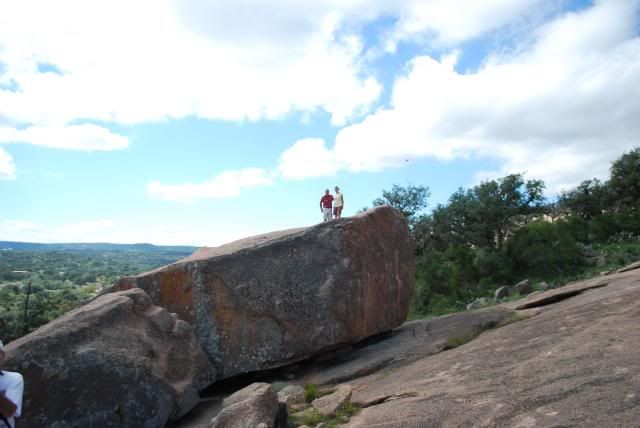 We ran into some
long time friends
coming down the rock. They were heading up, and we were finishing. It's a small small world, huh!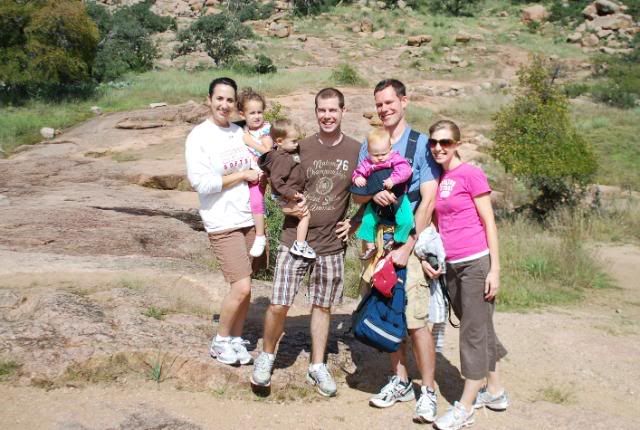 The Real Reason We Went
My dad's dad (Grandpa) is 94 years young. He thoroughly enjoyed watching the kids play at his feet. He lives with my dad's sister and her husband. He still reads the paper every morning, with his breakfast, and is always interested in what the interest rates are doing =).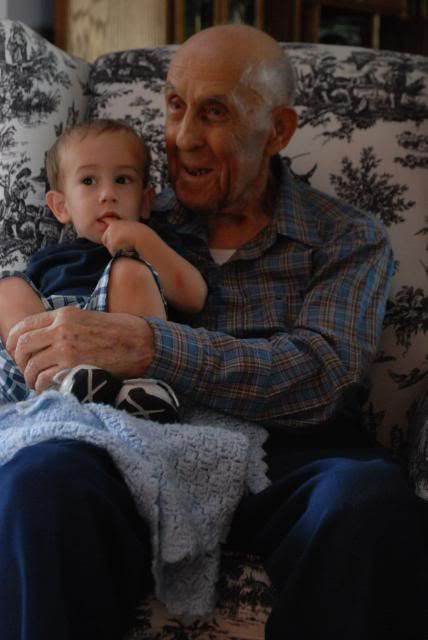 This was Adam's parents first time to San Antonio, we enjoyed all the time we got to spend with them. My dad came also, so the kiddo's had plenty of grandparents to play with on this trip.