They're so BIG! Michael is 18 months old. Into EVERYTHING. Climbing on everything. Saying everything. Last night at supper, Adam said, "Who wants to say the prayer?" Michael said "I do." "Dear God" and then he looked at Adam with the most proud, happy, sweet face you've ever seen. I'm so thankful for such wonderful, happy healthy children.
Claire is 3 1/2. This girl is her mommy made over. Seriously, we look alike, act alike and enjoy most of the same things. She LOVES to "craft" (that can be cutting and glueing paper, making cards-she suggests that we make cards for people on her own-or stamping). She will help me clean anything, fold towels, and could spend a whole day exploring the outdoors, just like me. And if you ask Adam, she can be a bit moody at times...just like me.
Michael watching Cars, us enjoying that he's using the headphones.
Ever since the day he was born, people told me that he looks like a "little man" . I agree!
I didn't know it was wet out this morning, so we just enjoyed suckers while sitting in some chairs instead of the driveway. Of course, they can't both take a decent picture at the same time!
I tried to get a good smile, but this is what we get. A forced smile. Just like her dad, she can't pose for a picture!
Serious about her sucker!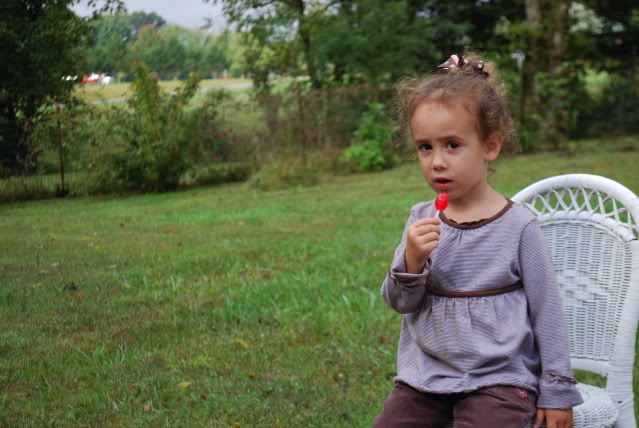 Of course he can't just sit on his bottom! This kid scares me to death.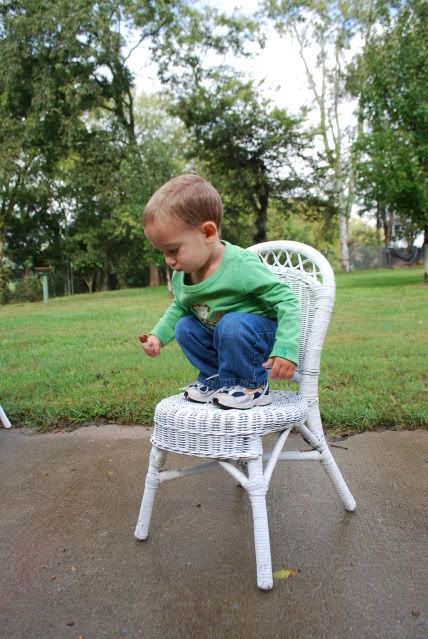 So big. So sweet.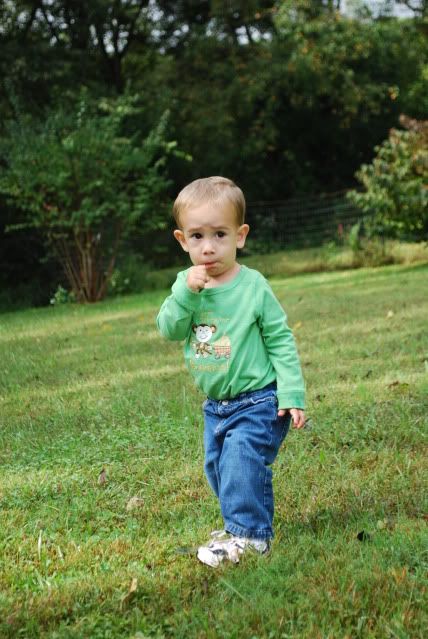 Life is good, huh.